An Australian relief pitcher who doesn't just talk to himself on the mound, he yells… after every pitch? My favorite moment after seeing the Rays first two playoff games was Grant Balfour inviting Orlando Cabrera to sit his ass down (after a Cabrera tried to egg him on).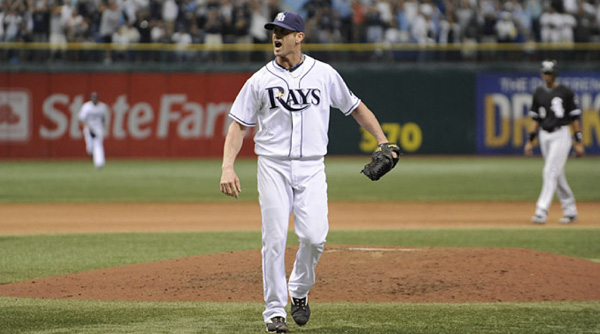 Yeah, Longoria's home runs in his first two at bats in the playoffs – as a 22 year-old rookie (the first coming on the first pitch he saw) was cool… but I didn't see it. Curses! I was at work listening on the radio. Damn you TBS!
I hope the Rays make a habit out of this playoffs thing.