In some ways 2004 was a rotten year. We were peppered with hurricanes and tropical storms, Cheryl had to stay home on bed rest due to an at risk pregnancy, and to top it off… Bush won a second term that November.
Sitting around waiting for the 11am, 5pm, and 11pm updates from the National Hurricane Center brings back some memories – but not all bad though.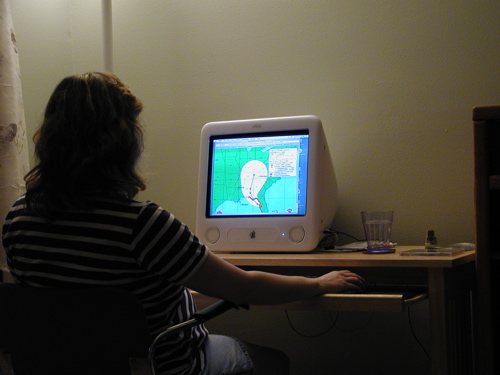 A very pregnant Cheryl checks for an update on the trusty old eMac on September 5th, 2004.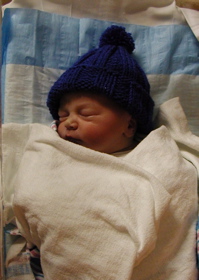 After a string of storms that September, Adam was born on the thirtieth. He was a month early, but as healthy as you could hope. He caught up quick and hasn't looked back.
Cheryl thinks I'm nuts (what else is new), but I'd forgotten how soon Adam was born after the storms passed through.
That was one wild year.